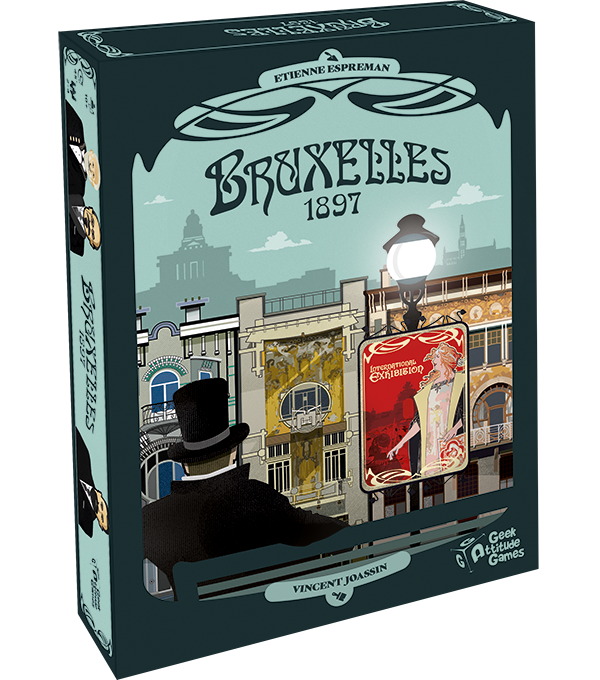 Bruxelles 1897
Designer: Etienne Espreman
Number of players: 2 to 4
Playing time: 45-60'
What is it about?
The year is 1897. Art Nouveau is taking over the streets of Brussels as the World's Fair opens its doors. The time has come to cement your name in the History of Art. In order to establish your reputation, you will exhibit and sell your works of art, construct architectural masterpieces, and expand your social circle.
Bruxelles 1897 is the card game version of the boardgame Bruxelles 1893.
Bruxelles 1897 will speak to a large audience of gamers. Its mechanics are based on Bruxelles 1893 and are made simpler without compromising depth. Those who know the board game Bruxelles 1893 will rediscover its familiar look and feel in Bruxelles 1897.
And what does it look like?