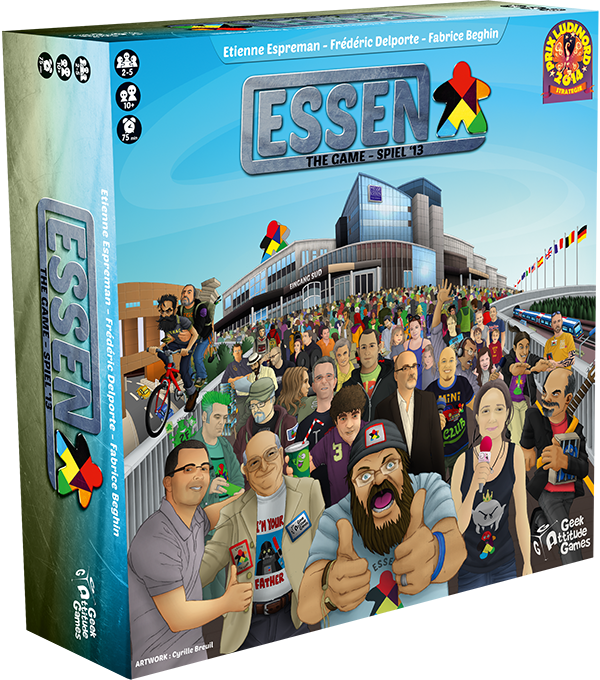 ESSEN, The Game
Auteurs : Fabrice Beghin, Frédéric Delporte, Etienne Espreman
Nombre de joueurs : de 2 à 5
Durée d'une partie : environ 60 minutes
Âge recommandé : à partir de 10 ans
Qu'est-ce que c'est ?
ESSEN the Game est un jeu de gestion où chaque joueur incarne un visiteur du Salon International du Jeu d'Essen.
Muni de votre wishlist, affrontez la foule pour vous frayer un chemin jusqu'aux stands de vos éditeurs préférés. Mais attention les disponibilités des jeux sont limitées. Pour atteindre vos objectifs, vous devrez gérer votre budget et votre encombrement. Le nombre de jeux que vous porterez ralentira vos déplacements dans le Salon. Vous devrez donc revenir au parking pour ranger vos achats dans votre voiture avant de retourner dans le Salon en quête de la perle rare.
ESSEN the Game, c'est l'occasion de vivre ou revivre une folle journée au Royaume du Jeu !
Et à quoi ça ressemble ?